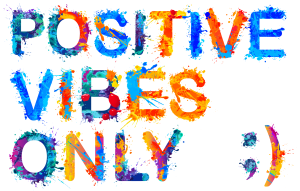 Emotional branding refers to the practice of building brands, Identity systems, user-centric websites, and all customer touch points in a way that appeals to and/or, when done right, shapes a consumer's emotional state, needs, and aspirations.
"Within the first second of seeing something, hearing something, or meeting another person, impressions are made and actions are born. Intuitions come first."
– Mario Natarelli
We are emotional creatures. We make decisions based on emotions. Even after we have accumulated all the facts and benefits we still make our final decisions based on emotions. And strong scientific evidence shows this to be particularly true when making purchasing decisions.
If we can help shape the brand, messaging, graphics, website, and marketing in a way that creates and nurtures positive emotions in your audience they will be more likely and quicker to buy your product or service.
The way emotional branding is created is to take a deep diving into The 6 Pillars to a Thriving Brand:
1. Who are you?
2. What do you do?
3. Why do you do it (beyond money)?
4. Who is it for?
5. Why should they care?
6. How will they find out?
Sound pretty easy right? Well, it's now time for you to go deep. The deeper and the more you can open up on these questions the more you will connect with your ideal audience. Based on your brand strategy and all of your touch points, you will create more familiarity, trust, and loyalty in the minds of your customers.
Depending on how deep you want to go, all these questions are an abyss of wealth and insights. They will create a unique direction for your brand, your core values, your ideal clients, the benefits and value you offer, the tone and language in which you craft your messaging and the way you stand out, and how you are different or better.
You might think of this as business branding therapy. Lay down on the couch and let 'er rip. Be open, be vulnerable and connect.
Why is emotional Branding so important? Well, it will attract more like-minded customers that are willing to pay higher prices. It will help your sales team close more easily. It will also reduce marketing costs and boost your company's value. Sounds pretty good, right?! Don't wait till your competitors decide to re-brand themselves, get started now and level-up your brand!
Now you can start to do this yourself, and we encourage that! But it does take a lot of time and effort. Let us reduce your friction, stress and overwhelm and take on the brand development while you focus on what you are good at, running and growing your awesome business!
Well, if you need help answering these 6 questions reach out to us… We have a proven Discovery process we take every client through to reveal their truths and much more. We would love to get to know you, what you are up to and how you are changing the world for the better!
Best,
Adrian Parra, Creative Director + Co-Founder

Additional reading on Branding and emotions:
From The Art To The Science Of Emotional Branding
Emotional branding means customers stay loyal for the long haul!