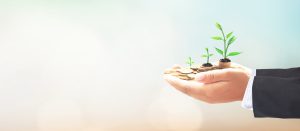 Want to attract more like-minded customers that are willing to pay higher prices?
Your Branding can do that.
Do you want to help your sales team close more easily?
Branding can do that too.
Want to reduce marketing costs and boost your company's value?
Yep, branding can also do that!
Does it seem like Branding is a magic pill? Well, when done right, it kind of is.
Your Brand is your company's most important asset. And we live in an increasingly branded world. If you are not thinking about and improving your brand's perception then your business is bound for a slow death as your competitors out-brand and outperform you.
Your brand is the perception your customers, employees, and stakeholders have about your company. By creating and shaping those perceptions through branding and identity development we have the power to influence behavior. And it's behavior that ultimately impacts your bottom line. Therefor Branding is one of the best investments a company can make for its future growth.
Branding is an investment — not an expense — that, when done properly, will yield exponential returns over the life of your business.
So why invest in branding? Here are a few reasons why:
Attract more like-minded customers
Through Brand Discovery you can identify your Ideal Customers that align with your company's core values and culture. Well defined Personas enable you to create more emotional messaging that speaks directly to their core frustration, needs, and motivators. These customers are more likely to purchase your product or service and pay at a premium. They will also be more loyal over time and come back again and again to buy new products. This Brand Loyalty will also translate into free word-of-mouth marketing as they share their positive experiences with their friends and families, in turn, creating more Brand Advocates over time.
Higher prices
When the perception of your brand is premium your customers are more willing to pay premium prices. As you differentiate yourself from your competitors and add more value you position yourself as an industry leader. As an industry leader, you are justified in commanding higher prices and your Ideal customers will find great value in your services or products.
Help your sales team close more easily
When you look and sound confident, know what your audience wants and in what way to speak to them then it's much easier to sell. A strong Brand Strategy, Identity and accompanying collateral will do just that. Cohesive and compelling branding does a lot of the work before the sales team engages with the customer giving the sales team the advantage to close the sale with confidence and ease, knowing that the customer is getting exactly what they want/need.
Reduce marketing costs
Increase the efficiency and effectiveness of all your marketing initiatives with a well-crafted brand. With a focus on your ideal clients, you can streamline the development of messaging and campaigns and make them more successful. No more wasted efforts on unfocused ads and marketing. With a clear Brand Strategy marketing efforts are more integrated as each of your initiatives reinforces one another with a unified style and messaging. Finally, you don't have to reinvent the wheel with every marketing piece, the Brand DNA & Brand Style Guide makes it easier to create collateral that's on brand and engaging for your audience.
Boost your reputation and Brand Equity
Your future Brand, its equity and reputation, is considered to be one of your most valuable company assets. Not only does it allow you to increase the price point of your products and services, but it also has a measurable effect on share price as well. How a brand is perceived determines how its customers behave, and customer behavior determines your brand's financial performance. Your future success is dependent on your public awareness, recognition, and customer loyalty. One of the long-term benefits of branding is that the brand itself becomes a more valuable asset when it comes time to sell the company.
Final Thoughts
The benefits are clear when you look at branding as an investment, and not as a cost. Expect to see an exponential ROI over the lifetime of your company. Branding makes it easier to attract better customers, with more authority, command higher prices, grow customer loyalty, increase market leadership, and amplify your brand's equity. The more you look at it the more it makes sense. Investing in branding is good business, and really is a no-brainer. So how do you create a great brand? Start with these 6 questions. Ready to take your business to the next level? Let's go!
Best
Adrian Parra, Creative Director + Co-Founder
Additional reading on Branding:
Why Brand Building Is Important
THREE KEY REASONS TO INVEST IN BRAND MARKETING
'Over-Invest In Your Brand As Much As You Can Possibly Afford': Advice For Early Stage Startups